After the airing of My Perfect Stranger, Episode 6 last night, it appears the drop the KBS2 drama's previous episode received may have just been temporary.
According to the latest report from Nielsen Korea, some viewers came back to My Perfect Stranger, Episode 6 last night, garnering the mystery drama a 4.0 percent share of the time slot's audience nationwide — up a small .20 percent from its fifth episode.
In Seoul, the ratings for the episode saw just a .10 percent but, hey, at least it was up.
With 10 more episodes of My Perfect Stranger yet to air, however, it could still go either way with viewers increasing or falling again.
We will keep you posted as it becomes more obvious which way the trend seems to be leaning.
How can you watch My Perfect Stranger, Episode 6 and all previous episodes?
In South Korea, My Perfect Stranger is airing on KBS2 every Monday and Tuesday at 21:50 (KST), where you can also watch it via Video on Demand if you miss any episodes as well as on Waave.
Outside Korea the drama is streaming via Kocowa, and on Viki in some areas of the world.
The next episode in the KBS2 drama is due to premiere on Monday, May 22nd with its following episode the day after.
The mystery fantasy drama stars Kim Dong Wook and Jin Ki Joo as two people who travel back in time to 1987 for, what they believe are, different reasons.
Soon after arriving in the past, however, both begin to suspect those reasons may actually be connected.
It is now up to them to find out how and why while, as you might expect, becoming closer themselves.
International viewers on My Drama List are still rating the drama a high (for that site) 8.3 out of 10, with few saying they plan on dropping it, so it appears the mystery drama may be performing better outside Korea than within.
If you have already watched My Perfect Stranger, Episode 6, check out the preview for the drama's next episode below.
Unfortunately, KBS only offers their videos in Korean, but the Google Translate option on the video does a relatively decent job of allowing you to understand the gist.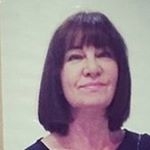 Latest posts by Michelle Topham
(see all)