My Perfect Stranger, Episode 8 audience increases by .5 percent over previous episode
The K-drama My Perfect Stranger, Episode 8 aired last night on KBS2 in South Korea and, apparently, viewers are enjoying the mystery romance drama as the episode earned its highest ratings yet.
The just-released numbers from Nielsen Korea show My Perfect Stranger, Episode 8 earning a 4.7 percent audience share nationwide, with a slightly higher 5.0 percent in Seoul.
Those ratings are an increase of .50 percent for both regions.
With the drama now officially mid-way through its 16-episode run, and the audience staying solid throughout its first eight episodes, it is very likely these ratings will continue or even increase.
International viewers and My Perfect Stranger
My Perfect Stranger stars Kim Dong Wook and Jin Ki Joo who play news anchor Yoon Hae Jun and publishing company editor Baek Yoon Young.
The pair mysteriously end up traveling back in time to 1987 where their initial separate goals once there suddenly seem to be connected in a very strange way.
The fantasy drama premiered on May 1st and will run through June 20th.
International viewers also seem to be enjoying the drama as it is currently rated with an 8.4 out of 10 on My Drama List (a high rating for users of that site).
Viewers on Viki are rating the fantasy drama even higher with a 9.4 out of 10 being its average rating since it premiered.
On both sites, viewers are commenting on the superb acting skills of both main leads as well as how tight and well-written the plot has been.
The next two episodes of My Perfect Stranger will air on May 29th and May 30th on KBS2 in South Korea at at 21:50 (KST). Kocowa and Viki will carry the episodes outside Korea.
And, if you missed My Perfect Stranger, Episode 8, you can catch it now on the same streaming channels.
Watch the preview for Episode 9 below via KBS.
Sorry, it is without English subtitles (I prefer to support the original source rather than YouTubers ripping off the source just to make money for themselves) but, if you have been watching the drama, you will get the gist.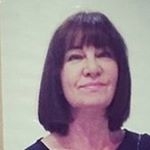 Latest posts by Michelle Topham
(see all)