I haven't watched a Repeat Rotation Video in quite a long time but, today, I felt it was the right time to sit down and watch and listen to one video for much of the rest of my day.
The reason?
The untimely death of iconic folk singer Nanci Griffith, one of my all-time favorite American singers, and someone who wrote song lyrics like nobody else.
Nanci Griffith's death was announced by her management company today. She was only 68-years-old.
The singer died this morning in her hometown of Nashville, Tennessee but no further announcement was made than that, with her management company simply saying:
"It was Nanci's wish that no further formal statement or press release happen for a week following her passing".
Nanci Griffith's career
During her more than 40-year career, Nanci Griffith released 18 studio albums, two live albums, eight compilation albums and a slew of single.
The singer songwriter won a Grammy Award in 1994 for Best Contemporary Folk Album for her album Other Voices, Other Rooms.
She also toured or recorded duets with some of the most iconic people in contemporary music, including John Prine, Judy Collins, Emmylou Harris, Willie Nelson, Mary Black, Jimmy Buffett and The Chieftains, and wrote songs for many others.
Some of Nanci Griffith's most well-known releases include 'From a Distance' (written by Julie Gold), 'There's a Light Beyond These Woods (Mary Margaret)', 'Lone Star State of Mind', It's a Hard Life Wherever You Go' and 'I Don't Wanna Talk About Love'.
Nanci Griffith's Repeat Rotation Video
So many of Griffith's songs are so beautifully written, both lyrically and musically, and so well-loved by me, it was difficult to choose just one song for a Repeat Rotation Video segment today.
The one song I kept coming back to though was one not written by her — Nanci Griffith's 'From A Distance' — because her voice on the track is so sweet and hopeful, but also touching and sad.
Because, let's face it, when you look at much of the world from a distance, it is an amazingly beautiful place that, if it wasn't for the humans on it and the things we do, could be mistaken for paradise.
As the lyrics of Griffith's 'From A Distance' say:
From a distance you look like my friend
Even though we are at war
From a distance I can't comprehend
What all this war is for

From a distance there is harmony
And it echoes through the land
It's the hope of hopes
It's the love of loves
It's the heart of every man
Now if we could all just have that harmony that seems to be everywhere until you look closer and see what reality is like, wouldn't the world be more like the place it should be?
Listen to Nanci Griffith's 'From A Distance' both on her Lone Star State of Mind album below and, as my Repeat Rotation Video today, a video of Nanci performing the song live in Norway way back in 1993.
For me, it is the perfect song to commemorate Nanci's life, with the hope she now is watching all of us from a distance and not hating too much of what she sees.
Thank you for the many years of beautiful music, Nanci. You were a blessing.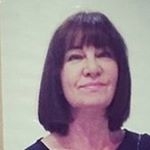 Latest posts by Michelle Topham
(see all)