The seven-member Japanese boy band Naniwa Danshi's 'Special Kiss' got an official music video earlier today.
The sweet video has each band member singing the romantic song solo, as if singing to the girl they love, interspersed with dance scenes of the entire group together.
'Special Kiss' is still only the group's fourth single though as, even though the group has been together since 2018, they didn't debut until July, 2021.
It is also a song that is likely to be quite popular as, not only is it catchy, the video has already received almost 1 million plays on YouTube just nine hours after its release.
Besides, each of their previous five singles hit #1 on the Oricon Singles Chart in Japan, so there is no reason why this won't as well.
The track is their second non-album single, as Naniwa Danshi's 'Special Kiss' is the theme song for the upcoming live-action film Nanoni, Chigirakun ga Amasugiru (aka in English And Yet, You Are So Sweet).
A movie that will release in early March.
The group was chosen to perform the film's theme song partially due to group member Kyōhei Takahashi playing the role of Sui Chigira, one of the movie's two lead characters.
Watch Naniwa Danshi's 'Special Kiss' music video below. Yep, it is a very sweet video, and they are all as cute as heck.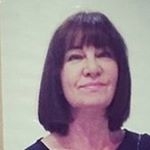 Latest posts by Michelle Topham
(see all)