Korean boy band NCT Dream's 2022 song 'Beatbox' was a #1 hit when it was released in South Korea last year.
Now the hip hop/teen pop song will be getting an English version, likely in an attempt to get the track higher up the charts in English-language speaking countries than it was able to do with its Korean version.
SM Entertainment, the boy band's agency, says the English version of NCT Dream's 'Beatbox' will be released next Tuesday, March 21st and will be available on most streaming services soon after.
For fans of the band who plan on attending one of their concerts during their ongoing world tour 'The Dream Show 2: In a Dream', once the song is released the band will also be performing it live in concert.
At the moment, there are still 18 scheduled concerts remaining after the English version of NCT Dream's 'Beatbox' is released on March 21st.
Those concerts are being held in Hong Kong, London, Paris, Berlin, Newark, Rosemont, Atlanta, Houston, Grand Prairie, Anaheim, Seattle, Manila, Singapore, Macau and Kuala Lumpur.
There is no guarantee NCT Dream's English version of 'Beatbox' will be performed at all of those concerts but, with it having been released as a single, my guess is it could be performed at many of them.

Until the release of NCT Dream's 'Beatbox' in English then, listen to and rewatch the music video for original Korean version below, which currently has 77 million plays on YouTube and counting.
Korean or not, it is still a heckuva good song.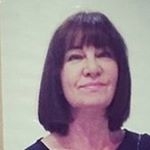 Latest posts by Michelle Topham
(see all)