Italian singer Nek's song 'Fatti Avanti Amore' (Come Forward, My Love) was one of the favorites to win Sanremo last month — the Italian festival that helps choose the song and artist that will represent Italy in the Eurovision Song Contest every year. As it turns out, Il Volo were the group that eventually won Sanremo and will be representing Italy at Eurovision 2015, with Nek himself coming in second.
Fans all over Italy, however, thought Nek should have won (I preferred Il Volo's song, although only by a hair, and would have been just as happy had Nek's 'Fatti Avanti Amore' won), so there was quite a bit of disgruntled commentary about it around the internet for a while.
Today, I'm playing Nek's 'Fatti Avanti Amore' as my Repeat Rotation Video, as I really did like the song. It's very catchy, is more of a quite powerful anthem for love, and has an awesome chorus.
Plus, it's Nek, and he has such a powerful voice he's always a pleasure to listen to.
So, listen to my Repeat Rotation Video today — Nek with 'Fatti Avanti Amore' and enjoy.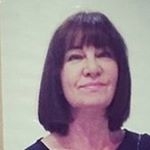 Latest posts by Michelle Topham
(see all)