New Netflix animated series Hilda is wonderful — for kids and adults
I started watching the new Netflix animated series Hilda yesterday and, I have got to say, not only is the animation gorgeous and the storyline truly unique, I loved that Grimes was the person that wrote and recorded the theme song.
Grimes' Hilda theme song is short, doesn't really feature much of her voice but it is still a pretty little thing. You can listen to it below.
Hilda itself has 13 episodes, and is based on the children's graphic novel series by Luke Pearson. It is also a wonderful animated series for kids…and adults.
Especially as it features a kickass protagonist, Hilda, who lives with her mother in a house in the wilderness and doesn't put up with anyone's abuse.
As the story begins, Hilda spends her days with her deerfox Twig drawing frozen trolls, riding giants and setting off on adventures.
Soon, however, she is trying to find the King of an elven people so she and her mother can remain in their home, and not get kicked out of the valley they live in because the Hidden People are tired of being trodden on.
Soon, however, Hilda and her mother have to move to the big city of Trollburg and, while you think that may stop her from seeing the weird and wonderful creatures she interacts with every day, that is not true at all.
In fact, city life gets even more interesting for Hilda and Twig.
Listen to the Grimes' Hilda theme song in the Twitter widget below, and watch the trailer for this very cute new Netflix show in the video below that.
Personally, I think Hilda is just as enjoyable for an adult as it is for a child because it is all so beautifully done. So, hey, watch it!
I'm very excited to share the title sequence for @hildatheseries featuring original music by @Grimezsz! Here it is! Hilda debuts on Netflix tomorrow! pic.twitter.com/NGKwdur9Jn

— Luke Pearson (@thatlukeperson) September 20, 2018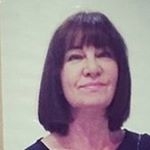 Latest posts by Michelle Topham
(see all)