While I had some frustrations with the characters in the anime series Kimi ni Todoke: From Me to You, and would not name it as one of my favorite romance anime of all time, I am intrigued with what I have seen so far of the upcoming From Me to You: Kimi ni Todoke drama series.
Especially as the just-released From Me to You: Kimi ni Todoke trailer appears to show a live action drama that sticks loyally to the original anime, and has been cast with actors who suit the original anime/manga characters beautifully.
What is the From Me to You: Kimi ni Todoke drama series about?
The From Me to You: Kimi ni Todoke drama series is based on the hit manga series written and illustrated by Karuho Shiina and, of course, on its anime adaptation.
Netflix describes the plot like this:
First-year high school student Sawako Kuronuma finds it hard to fit in with her classmates and is mockingly nicknamed "Sadako" because of her long black hair and pale skin. As she lives her lonely school life, she meets a boy who talks to her and doesn't care about the rumors.

His name is Shota Kazehaya, and he is the most popular student in his class, loved by everyone for his cheerful personality. By talking with Kazehaya, Sawako slowly begins to open up to her other classmates as well.

As she begins to live the high school life she always dreamed of, her feelings toward Kazehaya begin to change…
The 10-episode live action series stars Minami Sara (Sayonara no Sono Mae ni Fantastic 31 Days) as Kuronuma Sawako, Suzuka Ouji (Horimiya) as Kazehaya Shouta, Sakurai Kaito (Yugure ni, Te wo Tsunagu) as Sanada Ryu, and Kumada Rinka (Brother Trap) as Yano Ayane.
The Japanese series is directed by Takehiko Shinjou and Takeo Kikuchi, with Hayato Miyamoto in charge of series composition.
It is likely to be very successful as it holds a place in many anime fans' hearts, with the Kimi ni Todoke manga also being named the 3rd most popular series Japanese readers wanted to see get a live action adaptation.
And yes, there was a movie version back in 2010 (which didn't do the story justice as it was just too short), and now it is getting its much-needed drama series.
Watch the From Me to You: Kimi ni Todoke drama series trailer recently released by Netflix down below.  Now doesn't it look like they have done a beautiful job choosing the perfect cast?
The From Me to You: Kimi ni Todoke drama itself premieres on Netflix worldwide from Thursday, March 30th.
RELATED: Kimi ni Todoke opening theme song still gorgeous more than 10 years after the anime's release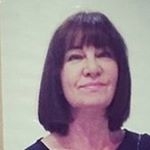 Latest posts by Michelle Topham
(see all)