New Zealand brother and sister music duo Broods is back with a new single and an audio video today.
Called 'Peach', the Broods track was written in Nashville in a collaboration with producer Tommy English, and is the lead single from their upcoming third studio album. And it is a song that is a strange mix of synth-pop and rock, and one that changes tempo at least three times.
But it's also mellow, upbeat and weird enough to be interesting. Especially as it is different than what the duo has given us in the past. And about as far from stereo-typical pop as you can get.
Appropriate really when the name of their new album is likely to be Don't Feed The Pop Monster.
Broods themselves say 'Peach' is "about feeling all over the place all the time, and then celebrating those moments when everything feels awesome".
Their next album will be the follow up to their 2016 release Conscious.
An album that debuted at number 1 and number 2 on the Australian and New Zealand charts, and made it to number 5 on the Billboard Top Alternative Albums chart, and number 7 on the Billboard Top Rock Albums chart.
If 'Peach' is indicative of other songs on the album, this one may do even better. Listen in the audio video below, and enjoy that cool kaleidoscope of Georgia Nott just whirling around.
Listen to Broods 'All of Your Glory' from Grey's Anatomy — it is the prettiest thing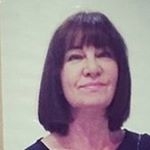 Latest posts by Michelle Topham
(see all)