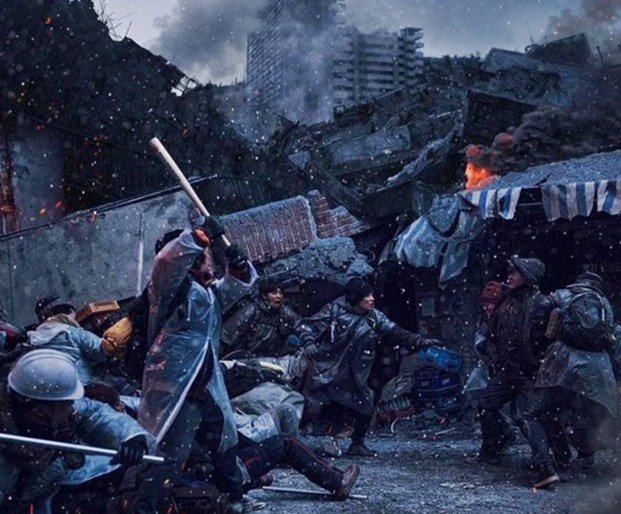 New Concrete Utopia poster makes this Korean film look hella exciting
When I first began watching the K-drama What's Wrong with Secretary Kim? I did not like Park Seo Joon, the actor that had been cast in the main role of Lee Young Joon, the Vice-chairman of Yumyung Group.
Nothing against Park Seo Joon, I had just read and loved the What's Wrong with Secretary Kim? webtoon, and he did not physically fit what I expected of Lee Young Joon.
Two episodes in, however, and Park Seo Joon embodied Lee Young Joon so perfectly, the drama became one of my favorites of 2018.
That is why, when Park Seo Joon was announced as one of the leads in the film Concrete Utopia, an upcoming disaster movie about a massive earthquake that destroys Seoul, and the people who work to defend those living in an apartment complex from outside forces, I was thrilled.
Since then, I have been vaccuuming up any information about Concrete Utopia and Park Seo Joon that I can find.
This week, a new Concrete Utopia poster was released on the Instagram account of Park Seo Joon's co-star Lee Byung Hun with the comment "New Year's Eve at Concrete Utopia".
Yikes, eh?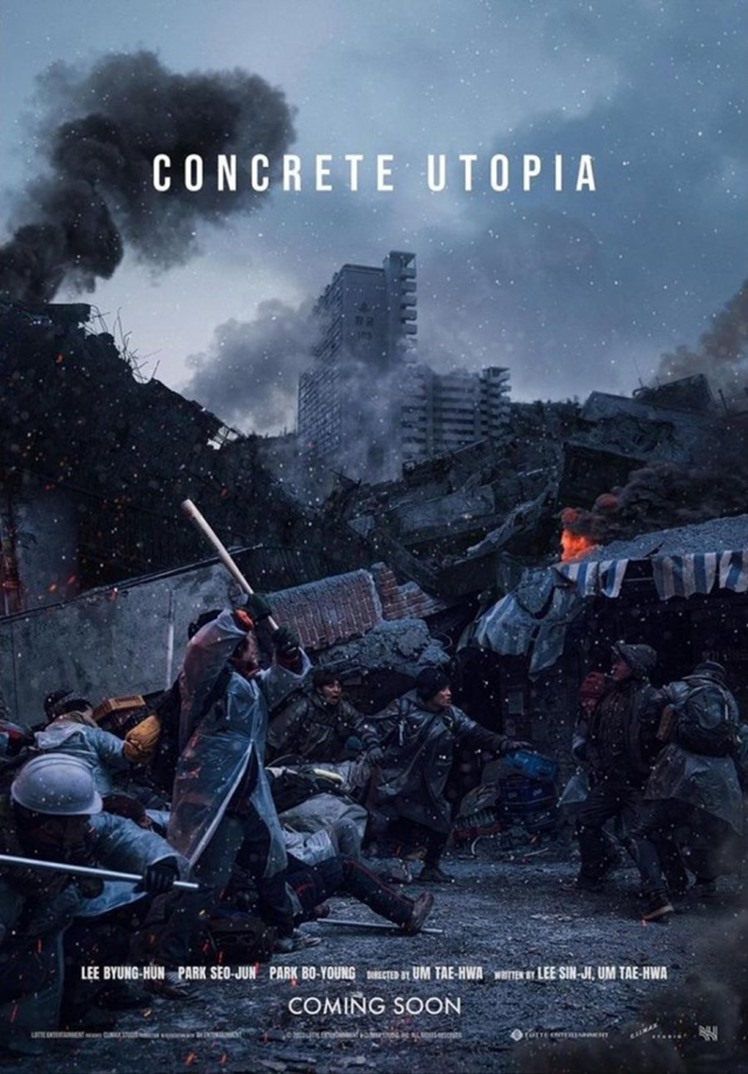 Yep, just from the new Concrete Utopia poster, it looks like both Park Seo Joon and Lee Byung Hun will have their work cut out defending themselves and the other residents of their apartment building against outsiders determined to get in.
Check out the background of all that chaos in the beautifully designed poster as well, and you will quickly see the utter devastation the city has suffered under an earthquake that destroyed almost every building in it.
Concrete Utopia stars Park Seo Joon, Lee Byung Hun, and Park Bo Young, with Kim Sun Young, Kim Do Yoon, Park Jong Hwan and Park Ji Hoo in supporting roles.
It is directed by Um Tae Hwa (Vanishing Time: A Boy Who Returned).
Enjoy the intense drama of the just-released Concrete Utopia poster above.
Filming on the movie wrapped up in late 2021. It is due to be released in South Korea some time in 2023.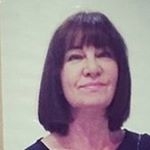 Latest posts by Michelle Topham
(see all)