A new Doctor Cha Jung Sook poster was released yesterday showing the titular Dr. Cha (played by Uhm Jung Hwa) smacking the you-know-what out of husband Seo In Ho (Kim Byung Chul).
Yep, the relationship of this couple in the upcoming medical comedy drama looks like it could be more than a little fiery.
Doctor Cha Jung Sook, by the way, follows medical resident Cha Jung Sook who has been married to meticulous university hospital chief surgeon Seo In Ho for a couple of decades.
After 20 years as a full-time housewife, however, Jung Sook suddenly decides to go back to the medical career she left behind when she got married, and start again with the residency she once dropped.
That, of course, not only uproots Jung Sook's entire way of life but, even more disturbing for her perfectionist of a husband, uproots his.
Doctor Cha Jung Sook (aka 닥터 차정숙 in Korea) is being directed by Kim Dae Jin (The King of Pigs).
It stars the aforementioned Uhm Jung Hwa (Our Blues) and Kim Byung Chul (All of Us are Dead), alongside Myung Se Bin (Avengers Social Club) and Min Woo Hyuk (The Third Charm).
The drama  will premiere on JTBC in Korea on Sunday, April 15th at 22:30 (KST), in the same time slot as the now-running Divorce Attorney Shin, with no word yet as to which streaming service will pick it up outside Korea.
(We'll keep you posted when we find out!)
Until then, watch the recently released Doctor Cha Jung Sook teaser trailer, and you will see that "fiery" doesn't even start to describe the relationship in this Korean comedy drama.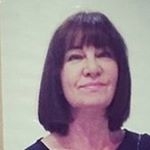 Latest posts by Michelle Topham
(see all)