A new poster has been released for the upcoming Korean movie Long Distance, which is finally being released this year.
The Long Distance poster features the movie's two main characters Do Ha (played by Jang Dong Yoon) and Tae In (Park Yoo Na), with Tae In looking like she is very much in charge of that relationship.
Advertising
Long Distance tells the story of a couple in their late 20s who are in a long-distance relationship, and have been for more than five years.
Do Ha, once the fan of an indie band who started to go out with its lead singer (Tae In), and Tae In the singer.
Both find themselves close to being 30, still living apart, and still unsure about their relationship, their work and their life goals.
Advertising
Meanwhile, most of their communication is via electronic device. Problematic in itself.
Long Distance (aka 롱디 in Korean) is directed by Lim Jae Wan, and is due to release in South Korea in May, 2023.
The film was first announced way back in 2021, so it has been quite a while since then. Especially as the filming for the movie was completed a couple of years ago.
Enjoy the new Long Distance poster above.
Meanwhile, we will update you as soon as a firm release date in May has been announced as, until the movie actually hits screens, we will believe the release of this one when we see it.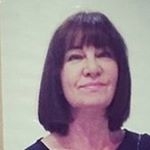 Latest posts by Michelle Topham
(see all)