New 'MTV Unplugged' to star Shawn Mendes who is already practicing acoustic numbers
According to Variety, the popular live concert show MTV Unplugged is going to be seeing another resurrection later on this year with, this time, Canadian singer songwriter Shawn Mendes kicking off the reboot. Mendes' performance will be filmed at the Ace Hotel in Los Angeles and will air on MTV on September 8th.
Mendes sounds extremely excited about his upcoming performance too, telling Variety "We've been working our asses off just trying to figure out the most beautiful way to play these songs in a smaller, stripped-down way that still feels as impactful".
He certainly has enough material to pull from too, as he has released two albums in the last two years chockfull of great songs and with both placing high on the Billboard Top 200 chart soon after release.
If the format is the same as previous shows, Shawn Mendes is probably also working on a couple of cover songs for the show.
Since 2010, MTV Unplugged has come and gone with shows popping up now and again featuring both American and European singers.
Germany's Sido was recorded in Berlin in January 2010 (don't watch him, please, he's a raging homophobe), while Adam Lambert and Swedish band Mando Diao also had shows that year.
In the last seven years, we have also seen artists like Lykke Li, Thirty Seconds to Mars, Lil Wayne, Florence and the Machine, Scorpions and Miley Cyrus record an episode of MTV Unplugged; the last one being Cyrus in 2014 when she performed live songs from her album Bangerz.
The new Unplugged series will also be filmed in cool places that have a specific meaning to the artists involved. Whether it is the first major place they performed, or somewhere they have always wanted to play.
"MTV Unplugged Shawn Mendes" will be produced by Den of Thieves. No word yet, though, on the names of any other artists that will be appearing in this latest reboot.
Meanwhile, watch the fabulous live performance Shawn Mendes gave of his single 'Mercy' on Live On The Honda Stage From The Air Canada Centre last year just to see what you can expect. Because, yeah, this guy, he is the real deal.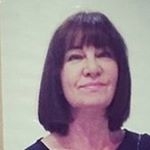 Latest posts by Michelle Topham
(see all)