Do you remember the New Order album 'Substance 1987'? An amazing album that featured 12-inch versions of all New Order's singles up to that point in time. I bought it when it was first released, played it to death during my British music radio show on Saturday mornings and, almost 30 years later, still play it fairly often. Which is why today's Repeat Rotation Video comes from New Order's Substance 1987. It's their single 'Blue Monday', and it's incredible.
Advertising
Blue Monday features the famous kick drum intro that, to this day, is still instantly recognizable. It's also the biggest-selling 12 inch single of all time. All I know is I've danced to it at least a thousand times, and I'll likely dance to it a thousand more. After all, it is the perfect dance track.
And, yes, New Order are still together. albeit with a few different members, and are still producing some pretty epic material. Their latest album is expected to be released sometime later in 2014.
You can listen to today's Repeat Rotation Video below. New Order's 'Blue Monday'. Doesn't get much better than this.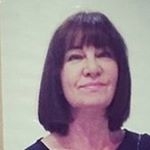 Latest posts by Michelle Topham
(see all)