The upcoming Korean horror movie The Ghost Station just got a new poster (see below) and, if you were not already anticipating some very creepy goings-on, you should be now.
The Ghost Station poster shows a dark figure dressed in black and standing on a deserted train platform looking for all the world like she is possessed. Or dead.
In fact, with her head thrown back almost to neck-breaking point and a very strange body posture, the figure could soon be projectile vomiting à la The Exorcist.
Throw in the blood-stained walls and, yep, creepy.
The just released The Ghost Station poster is the latest promotional piece to come out for the new Jeong Yong Ki directed movie.
A movie that stars Kim Bo Ra, Kim Jae Hyun and Shin So Yool, and tells the story of strange happenings that keep occurring at Seoul's Oksu Station.
The film follows journalist Na Young (played by Kim Bo Ra) who, after several deaths have occurred at the station with no perpetrator caught, decides to investigate.
Along the way, she meets Choi Woo Won (Kim Jae Hyun), who saw something unimaginable while working at the station, and is also determined to find out what is going on.
The movie (called 옥수역 귀신 in Korean) is based on the popular webtoon Oksu Station Ghost. It is due to be released on April 19th in South Korea.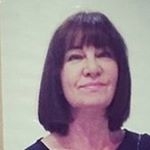 Latest posts by Michelle Topham
(see all)