Niall Horan outdoes himself with gorgeous SNL 'Put a Little Love On Me' live performance — watch

Niall Horan's vocals are beautiful on Saturday Night Live performance of 'Put a Little Love on Me'
I always think it is nice to see One Directioner Niall Horan perform solo since the band went on an extended break in 2016.
Especially as, in many respects, he and his music have often been overshadowed by fellow 1D members Louis Tomlinson, Zayn Malik, Harry Styles and Liam Payne — who have all also released solo music since the band went on hiatus.
That is why it was particularly nice to see Niall Horan's Saturday Night Live performance of 'Put a Little Love on Me' last night. A performance that was interesting in itself, as it was one of the first times he has ever sung live without accompanying himself on guitar.
And a performance in which Horan's vocals were just as superb as they are on his recorded music.
Niall Horan probably doesn't care Simon Cowell is angry at his success — seriously, why would he?
Niall Horan's 'Put a Little Love on Me' is from his upcoming sophomore solo studio album, due for release sometime in 2020.
His Saturday Night Live performance was the first time he has sung the song live. And man, was it touching and lovely.
The track itself was reportedly written about Horan's break up with singer Hailee Steinfeld, and all the heartbreak that came with that.
Watch Niall Horan's 'Put a Little Love on Me' in the SNL video below.  He also sang a lively 'Nice To Meet Ya' — the first release from his upcoming album  — on the show. This time with guitar, which you can also watch below.
And, of course, you'll find more info on the Irish singer and songwriter, plus ticket information for upcoming shows, on Niall Horan's website.
 Related reading: What is the weirdest thing Niall Horan has had thrown at him by a fan?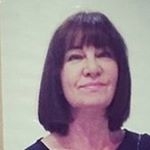 Latest posts by Michelle Topham
(see all)