Nicki Minaj and Quavo hang out in car-themed 50s restaurant in 'She For Keeps' video
American rappers Nicki Minaj and Quavo released a collab R&B/hip-hop song called 'She For Keeps' last month. The track is one of the offerings on Quality Control's new compilation Control The Streets.
But it isn't a good collaboration if it doesn't have a video right? So Minaj and Quavo rectified that today with the release of a vibrantly colored official 'She For Keeps' music video.
The video isn't earth shattering or likely to win any awards, and the song vocals from the duo are waaaaaay too electronically manipulated for anything I would listen to regularly, but it is Nicki Minaj and Quavo rapping, chatting on the phone, and then meeting up in a 50s classic car-themed diner to eat burgers and fries and shoot the breeze.  Kinda cool.
You can watch the 'She For Keeps' video below. Though you just might not want to watch it at work as the language is not the most polite.
Related: Watch Nicki Minaj's video for 'The Night Is Still Young' — I love it, love it, love it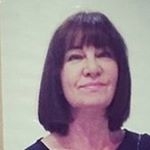 Latest posts by Michelle Topham
(see all)