I'm watching and listening to Dutch singer Nielson's new song 'Ik Heb een Meisje Thuis' (I Got a Girl at Home) today as my Repeat Rotation Video as, from the video, it's such a surprising song it immediately grabbed my attention the first time I watched it.
Nielson's video for 'Ik Heb een Meisje Thuis' starts out looking as though we're probably going to get a cool, classic jazz song. Instead, once the introductory story is well on its way, the music starts and instead we're treated to a fabulous uptempo pop song complete with clapping hands, snapping fingers and a terrific beat. Very danceable, in fact.
And do watch the video through from beginning to end as, while the song is fun and catchy, the video also has a surprise all of its own.
Nielson's new track 'Ik Heb een Meisje Thuis' is from his new EP  "Met de tijd mee – deel 1", which you can get right now on iTunes.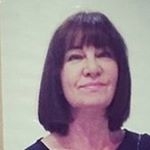 Latest posts by Michelle Topham
(see all)