Nina Sublatti, Georgia's representative for the Eurovision Song Contest in Vienna in May, has just released her full debut album 'Dare To Be Nina Sublatti', on YouTube. That means fans, or people who just want to check out more music from Nina, can now hear what else this amazing woman has to offer.
And, honestly, I'd recommend you do. Sublatti is the Eurovision contestant I am the most excited about so far. She's a dynamo wrapped up in a teeny tiny package, with the most gorgeous face, beautiful eyes, and a style that is kick ass beyond belief.
Her voice too is incredible, (the notes she can reach and the way her voice wraps around the song…..my God), and her music style is fascinating as she sings in so many different genres.
'Dare To Be Nina Sublatti' has a few original songs on it, but it's the cover songs I'm the most fascinated by, as she's better than the original artists on almost every song she sings. Listen to her cover of Alanis Morissette's 'Uninvited' and Tori Amos' 'Cornflake Girl'. They rock beyond anything I've heard in a long time.
'Dare To Be Nina Sublatti' was released in Georgia last year, and became the country's top selling album. No surprises there, as you'd have to release something pretty spectacular to outdo this album.
Listen to it below. Just try not to scream too loud (like I just did) when you hear some of these songs as, this girl, she's f*cking amazing.
Track List:
1.Easy
2.Give Me Some Time
3.To The Empires
4.Go Wrong
5.Fall Out Law
6.Cornflake Girl (Tori Amos Cover)
7.Blue Jeans (Lana Del Rey Cover)
8.Uninvited (Alanis Morissette Cover)
9.Naiarevs (Irakli Charkviani Cover)
10.Blower's Daughter (Damien Rice Cover)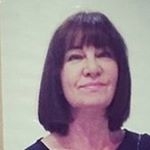 Latest posts by Michelle Topham
(see all)