Nine Inch Nails 'This Isn't The Place' is dark, atmospheric and piano-laden
The new Nine Inch Nails EP Add Violence releases on Friday and, ahead of that, the band has released the second track from it after last week's 'Less Than' kicked off the EP preview.
The track, called 'This Isn't The Place', is a dark, atmospheric and piano-laden piece that builds from a soft, slow beginning until the bass, the buzz and the distortion are bouncing around in your head in something that mimics a drug-induced state.
And that's when, at the two and a half minute spot, we first hear lead singer Trent Reznor's voice  "And if you see my friend/I thought I would again/A single thin straight line/I thought we had more time/I thought we had more time/I thought we had more/I thought we had"— lyrics that are repeated over and over again throughout the rest of the track until they and the song end — abruptly.
Add Violence is the second in a trilogy of EPs Nine Inch Nails is releasing. An EP Reznor says is both  "accessible and impenetrable" and, interestingly, I understand what he means.
It is the follow up to their 2016 EP Not The Actual Events and will be released on Reznor's own label The Null Corporation.
Release date is Friday, July 21st on digital, with a CD coming on September 1st and vinyl at a later date.
The EP tracklist is as follows:
1. Less Than
2. The Lovers
3. This Isn't the Place
4. Not Anymore
5. The Background World
Meanwhile, listen to Nine Inch Nails 'This Isn't The Place' in the official video below.
And then buy the EP when it comes out. Because Nine Inch Nails is one of those rare bands that stands up to the corruption and greed of the music corporations, that refuses to condone the behavior of dishonest politicians and that won't keep quiet about all the wrong they see in the world.
And that kind of band — man, they should get all the support in the world.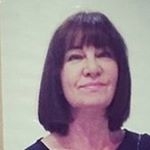 Latest posts by Michelle Topham
(see all)