True to form, no, Selena Gomez is not in 'It Ain't Me' official video, then again, neither is Kygo
There's been speculation since the 'It Ain't Me' collaboration between Selena Gomez and Norwegian record producer and DJ Kygo was announced that Gomez wouldn't appear in the official music video. After all, she was nowhere to be seen in the videos for Charlie Puth's 'We Don't Talk Anymore' or Cashmere Cat's 'Trust Nobody', two other songs she collaborated on recently.
The official video for 'It Ain't Me' was finally released this morning and you shouldn't really be surprised because, in true Selena Gomez style, nope, she's not in it. Neither is Kygo.
Seems like instead both artists decided the video would be better with two unknowns to tell the stand-alone story.
Well, it is cool, and it does work. But, I'm probably one of millions of people who would still have preferred to see Gomez and Kygo in the video for the song.
After all, they're the ones I came to see.
'It Ain't Me' is from Kygo's upcoming sophomore studio album, and was written by Kygo, Gomez, Andrew Wotman, Brian Lee, and Ali Tamposi.
The official music video was directed by Phillip R. Lopez, and the song is one of those you hear once and think "Meh", and by listen three or four, it's going to be that one you request in the clubs this summer. Because the pan flute melody is gorgeous, and the reverb alone will squirrel itself into your brain.
I'm guessing it's going to be a massive summer hit.
Watch the official video for 'It Ain't Me' below, and then express why you're upset Gomez and Kygo don't make an appearance in the comments on the video's YouTube page.
It seems like half their fans are.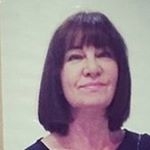 Latest posts by Michelle Topham
(see all)