Noah Cyrus apparently believes on keeping it all in the family. Well, at least, if you classify her rapper boyfriend Lil Xan as "family".
That's because Cyrus and Lil Xan have just collaborated on a new single. Called 'Live or Die', the track released today, her voice is gorgeous, Lil Xan has that grouchy, raspy way of rapping I like and it really is the coolest thing.
Although, you do kind of have to wonder about Lil Xan and how much he is willing to support his girlfriend when it comes to her music.
Because, when asked by Billboard about 'Live or Die' this week, this was Lil Xan's response:
"I think we're putting one on [my album] and one on hers… Right now, I feel like we can make a better track for mine, but we have a track dropping Monday called 'Live or Die.''
Really? I mean, shouldn't you be supporting your girlfriend with everything she produces, and not already talking about how the song on your album is going to be "better" 10 minutes after hers has released?
Then again, the boy always does sound like he opens his mouth and just talks without first engaging his brain. After all, Lil Xan is also the dude that called Tupac Shakur's music "boring" in an interview last year.
Plus, take his recent comment about people that don't like his music:
"It's really not that hard to deal with it from the 25th floor of my condo, so it's really not hard while they're working at McDonald's."
Yep. That really makes me want to buy his songs.
As for Noah Cyrus and Lil Xan's 'Live or Die', the song is from Cyrus' upcoming debut album, expected to be released sometime later this year.
Cyrus will also be kicking off her first headlining tour this fall. It's called 'The Good Cry Tour', and will kick off in Fort Lauderdale, Florida on September 22nd and finish on October 24th in Portland, Oregon.
Listen to Noah Cyrus and Lil Xan's 'Live or Die' below, and just try to ignore the fact that he should probably stop talking. At least until he can train himself to think first.
Because, music-wise, he is very talented.
Noah Cyrus's new version of 'We Are…' is ridiculously good — listen and watch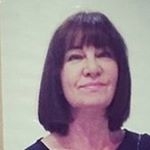 Latest posts by Michelle Topham
(see all)