American singer songwriter Noah Cyrus performed 'Lonely' and 'July' live at KCSN LA (885FM) recently and, with just those two songs, proved without any doubt the 19-year-old is a superb singer in her own right.
That fact sometimes still needs to be pointed out as, when Noah Cyrus' name comes up in conversation, there is always at least one person commenting she only received a record deal due to being the youngest sister of mega-superstar Miley Cyrus and youngest daughter of Billy Ray Cyrus.
Of course, while that may be true to some extent as, let's face it, the Cyrus family have the contacts in the music industry necessary to get any of them a record deal if they want one, the truth is Noah Cyrus is an extremely talented singer.
And that means, being a Cyrus or not, chances are Noah was given a record deal based on her talent alone.
A talent she has proven she has again and again since she sang the English version of the theme song to the Japanese movie Ponyo way back in 2010 when she was still only 10-years-old.
It wasn't surprising then when Noah Cyrus inked a deal with the RECORDS record label in 2016.
Noah Cyrus' debut single 'Make Me (Cry)' featuring Labrinth, however, really showed what we could expect in the future from the then-16-year-old.
It is a heart-breaking power ballad that showcases Cyrus' gorgeous voice beautifully, and was so successful upon release it was ultimately certified Platinum in the U.S., Sweden and Canada, and Gold in Australia and Denmark.
Listen and watch Noah Cyrus perform 'Lonely' and 'July' live at KCSN LA (885FM) in the video below.
Both songs were released in the latter half of 2019, but have not yet been announced as being included on Cyrus's possible upcoming second album. The singer songwriter is currently in the studio recording, however, so….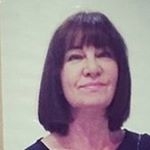 Latest posts by Michelle Topham
(see all)