Every time Noah Cyrus releases a new song, it becomes more and more obvious she is going to be as big of a star as her sister Miley.
Listen to Noah Cyrus's latest release — 'It's Beginning To Look a Lot Like Christmas' — and you will figure that out quickly. Because her voice is superb, she sounds like she could fit quite easily into the cast of any 1940s Bing Crosby film, and her fans are already going wild over it.
Advertising
Cyrus has also just been named one of Time magazine's Most Influential Teens for 2017,  partially for being able to create a successful career for herself away from Miley's shadow.
She has released some pretty stellar tracks over the last year and a half ('Make Me Cry' and 'Almost Famous', to name just two), has been nominated for several awards and opened for Katy Perry on Perry's Witness: The Tour.
Yes, I'd say Noah Cyrus's career path looks like it is going to be quite something.
Now, if you're already in a Christmas mood, listen to her 'It's Beginning To Look a Lot Like Christmas' below. Don't you just love that raspy voice?
Related: Listen to Noah Cyrus's awesome debut single 'Make Me Cry' — yep, she's going to be as big of a star as Miley
Advertising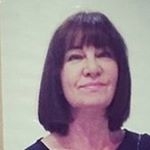 Latest posts by Michelle Topham
(see all)