Not Others, Episode 1 premieres to 1.26 percent of audience share
I must admit, being pressed for time recently, I started watching Not Others last night because the new K-drama is only 12 episodes in length and, Episode 1 at least, is only an hour long.
15 minutes in, though, and I knew this one would be on my Must Watch list for the rest of its run.
After all, it isn't every day we get a Korean drama with two extremely talented women in the main roles (Choi Soo Young and Jeon Hye Jin) along with an interesting, and quite unusual plot.
Advertising
Throw in that Not Others features three of the best Korean 'halmeoni' (grandmas) — played by Lee Young Yi, Yang Hee Kyung, and my absolute favorite Korean actress and Korea's "national grandma" Kim Young Ok — and, if the other 11 episodes are as fun as this one, it could be one of the best K-dramas of the season.
Not Others, Episode 1 premiered on Genie TV last night to a 1.26 percent audience share nationwide.
In Seoul, Not Others, Episode 1 earned a slightly lower 1.25 percent rating.
Ratings for Genie TV dramas are always lower than many other dramas due to it being a pay-to-view channel, so don't get disillusioned with the low-so-far ratings.
Episode 2 of Not Others will air on Genie TV in South Korea tonight at 22:00 (KST) as well as on ENA, with new episodes of the comedy drama airing very Monday and Tuesday at the same time through August 22nd.
Advertising
Outside South Korea, you can watch Not Others via Viki, where the drama is currently rated with a 9.3 out of 10 after Episode 1.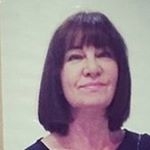 Latest posts by Michelle Topham
(see all)