Last night was the night the police team, headed by Kim Jin Hee (played by Choi Soo Young) and Eun Jae Won (Park Sung Hoon) finally caught the murderer in Not Others, Episode 10 with the episode earning solid ratings during it.
According to Nielsen Korea, Not Others, Episode 10's ratings were 4.40 percent nationwide, which was only very slightly down from the drama's previous all-time high of 4.52 percent.
In Seoul, the episode saw equally solid ratings earning 4.76 percent, a slight decrease from Episode 9's 5.53 percent.
Both ratings placed the comedy drama in first place on cable TV.
Not Others premiered on July 17th to ratings just over 1 percent both nationwide and in Seoul.
Since then, the ENA drama has seen ratings rises with every episode except for Episode 10 and with a loyal audience that seems determined to stick with the superb drama right through to its end.
Internationally, users of My Drama List are still rating the drama a high (for that site) 8.3 out of 10, with IMDB users rating it an even higher 8.4 out of 10.
On Viki, where it is streaming in select international regions, users seem to love the drama even more as it has had a 9.5 out of 10 rating almost from its first episode.
Not Others (called 남남 in Korean) includes the stellar main cast of Jeon Hye Jin, Choi Soo Young, Ahn Jae Wook, and Park Sung Hoon.
The drama's final two episodes will air next Monday and Tuesday, August 21st and 22nd, at 22:00 (KST) on ENA.
Start watching it now if you haven't already, as it really is one of the almost-hidden gems of 2023 K-dramas.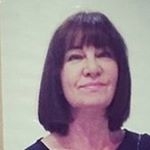 Latest posts by Michelle Topham
(see all)