The ratings for the second episode of a Korean drama is often a good indication of how well or how poorly the drama will perform for its entire run.
The cast and crew of the new K-drama Not Others then must be thrilled with the ratings for last night's airing of Not Others, Episode 2, which saw a pretty decent rise in ratings over its premiere episode.
An episode that had already kicked off to a promising start.
Advertising
According to Nielsen Korea, Not Others, Episode 2 earned 1.61 percent of the audience share, which is an increase of 0.35 percent over the drama's first episode.
In Seoul, Not Others, Episode 2 performed equally as well earning 1.68 percent of the audience share, an increase of 0.43 percent from Episode 1.
Those ratings placed Not Others, Episode 2 in 5th place nationwide (up from its first episode's 24th place) in its time slot, and in 3rd place in Seoul (up from 8th place).
What is Not Others?
Not Others stars Jeon Hye Jin, Choi Soo Young, Ahn Jae Wook, and Park Sung Hoon.
The comedy drama tells the story of two women — physical therapist and single mother Kim Eun Mi (played by Jeon Hye Jin) and her adult daughter and police officer Kim Jin Hee (Choi Soo Young) — and the problems they both deal with at work and in their private lives.
Advertising
We also get to see the somewhat crazy relationship between the two women as mother Kim Eun Mi behaves far more carelessly than her it-seems more mature daughter Kim Jin Hee.
Until we find out Jin Hee is a problem in her own way as her arrogant behavior towards police colleagues has caused her to be suspended from her job at the main police station.
As a result, she has been sent to work at a small sub-station for a year.
A sub-station where her direct superior is someone she had a run in with a few months before, and who blames her for two of his own police officers being fired.
(And no, the drama is not as serious as it sounds, as it features some of the funniest K-drama scenes I have seen in a while).
Not Others airs on Genie TV in South Korea every Monday and Tuesday at 22:00 (KST), as well as on ENA.
Outside Korea, Viki is currently streaming the drama.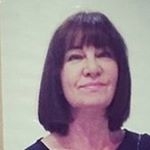 Latest posts by Michelle Topham
(see all)