The  Jeon Hye Jin, Choi Soo Young-led comedy drama Not Others, Episode 3 aired on Genie TV and ENA in South Korea last night to its highest ratings since the family-themed drama premiered.
According to Nielsen Korea, Not Others, Episode 3 garnered 2.47 percent of the audience share, which is a substantial increase from the drama's first episode rating of 1.26 percent back on July 17th.
Advertising
In Seoul, Episode 3 also earned its highest rating yet with an even higher 2.80 percent of the audience share.
That is an increase of 1.12 percent over Episode 2.
Both ratings placed Not Others in first place on cable TV for the day.
International viewers of Not Others
Outside South Korea, Not Others is streaming on Viki where users of that streaming platform are currently rating the drama with a very high 8.5 out of 10.
Over on My Drama List, an Asian-drama focused website where users rate the dramas they watch, Not Others is currently rated with an 8.1 out of 10.
Advertising
Comments from viewers range from:
I'm telling you it has been such a long time since I've been impatiently waiting and looking forward to the next episode!

This show is a breath of fresh air, and honestly loving the humor, although I understand it may not be for everyone! Love it so far 🙂 the first 3 episodes I have seen so far are def worth the watch.
to
After a plethora of "strong" dramas, I needed something like this to get away from the stressful everyday life.

I started watching in an unpretentious way and I was feeling good about the slightly crazy dynamic between mother and daughter, the absurd scenes, the script without caring much about details and in the end, it was good fun.
Not Others, Episode 3 is now streaming via Viki, with Episode 4 airing later on tonight on Genie TV and ENA, followed by an upload to Viki.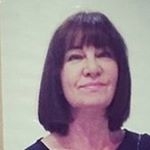 Latest posts by Michelle Topham
(see all)