Of Monsters and Men feature refugees in 'We Sink' lyrics video
If the Icelandic band Of Monsters and Men weren't your favorite band before, they should be now. That is after you have watched their just released lyric video for 'We Sink'. A video that features refugees currently living in Iceland.
Refugees who were contacted by the International Committee of the Red Cross on behalf of Of Monsters and Men and asked if they would like to be in a video to help highlight the refugee crisis in Europe.
As Of Monsters and Men explained it on their Instagram page:
"We are happy to present "We Sink" – the final lyric video from our album Beneath The Skin. The idea behind the series of lyric videos for this album was to have a different person perform and interpret each song on the album in their own way. In doing that, we felt that we would be celebrating people's differences as well as their similarities and that although we may in fact seem different from each other in many ways, we are all human and deserve basic human rights.

For this last video we wanted to connect this theme to, as the Red Cross puts it, "one of the most daunting humanitarian crises in decades." Currently an estimated 65 million people are fleeing their homes and looking for safe places to live their lives.

We contacted the Icelandic Red Cross and had them connect us with refugees in our home country of Iceland to be featured in this video. They, like most of us, have stories of love, pain, family, loss and happiness. But unlike many of us, they also have stories of needing to leave their home countries in search of safe places to live. Something that should be a given for all of us but sadly isn't.

We would like this video to serve as a reminder that although we may not choose the situations we are born into, we can choose how we help and treat those in need. And that no matter our differences, we all deserve to live in a world without violence and hatred and in one with more peace and kindness.

With the help of @icrc, we have created a donation page to raise funds for the refugee crisis. For those who are able, to give what they can, please visit www.icrc.org/omam"
Following on from singles 'Crystals', 'I of the Storm', 'Empire' and 'Hunger', 'We Sink' is the band's last single from their sophomore album Beneath The Skin, . An album that was not only met with critical success, but also hit the number 3 spot on the Billboard Top 200 Albums chart. And an album that garnered the Icelandic band a lot of attention in America.
Watch Of Monsters and Men's video for 'We Sink' below, and think about what it must be like to be forced to be a refugee. And how, if you suddenly found yourself in a country that wasn't your own through no fault of your own, you would want to feel welcomed.
Then donate to their ICRC fundraising campaign.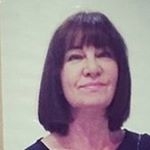 Latest posts by Michelle Topham
(see all)