Of Monsters and Men's 'Beneath The Skin' is sublime and so ridiculously perfect
I first became addicted to Icelandic folk-pop band Of Monsters and Men a few months ago, when I discovered their debut album My Head Is An Animal. I knew I was completely and utterly in love with Of Monsters and Men when I heard their latest album 'Beneath The Skin' a few weeks ago. It is sublime, and it is ridiculously perfect. In every way.
Of Monsters and Men's Beneath The Skin is also my choice for The Daily Album today. That's because every track on it is so rich, atmospheric and lyrical, and seems to be part of a story the further in you get.
Advertising
From the first track 'Crystals' with its stunning drum beat and typical-Of-Monsters-and-Men's anthemic chorus, to 'Hunger' with its dark imagery ("Cage me like an animal/ eat me like a cannibal"), and perfect harmonies. 
Then there's 'Organs' and Nanna Bryndis Hilmarsdóttir's gentle, husky and crystal clear voice singing "it reminds me how it all went wrong" — so incredibly powerful, because it is so stripped down and clean.
The entire album is markedly different than My Head Is An Animal, as it's a much darker and more somber offering.  But, to me, it fits the band even more than their first album did.
After all, let's face it, they're Icelandic. So don't you expect somber instead of happy? Darkly atmospheric instead of chirpy chipper? I know I do. And this? This album just feels even more comfortable to me. And more real. And gorgeous.
You can listen to Of Monsters and Men's Beneath The Skin in the Deezer widget below. (Sign up for a free account (it takes 30 seconds) to hear every song on the album in its entirety).
Advertising
But I recommend you listen with headphones and playing loud. That's how you'll get the full force of how brilliant this album is, and what a huge and glorious step forward it is for them.
You can buy Beneath The Skin now.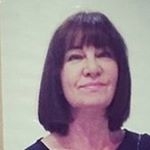 Latest posts by Michelle Topham
(see all)