It was announced yesterday Icelandic indie folk pop band Of Monsters and Men are headlining at Lolapalooza 2015 in July/August, which prompted me to head to Of Monsters and Men's YouTube channel today to see if they had released any new videos recently.
And, surprise surprise, Of Monsters and Men's latest video for their new single 'Crystals' was released a week ago and…..wow. The song has an incredibly powerful and quite goosebumpy black and white lyrics video of a man just lip syncing along to the video. And the song itself? It's stunning. Rich, hopeful and with a grab-you-and-make-you-sing-along chorus.
Which is why 'Crystals' has been my Repeat Rotation Video all day today.
'Crystals' is from the band's upcoming album 'Beneath the Skin', which is currently available for pre-order on iTunes, with a current release date of June 9th. It has 15 tracks on it, with 'Crystals' being the only one to have been released as yet.
Now, listen to it below, and isn't that video so simple but so powerful and so lovely? It just made me smile, and made me want to get to know that man.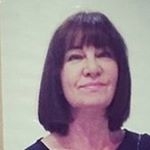 Latest posts by Michelle Topham
(see all)