Of Monster's and Men's 'King and Lionheart' is about sibling love
Today's Repeat Rotation Video is the official video for Icelandic band Of Monsters and Men's 'King and Lionheart', a song I heard
And a video I love because, not only is it incredibly beautiful and so stunningly fable-based — this video about a brother and sister separated by an invading horde, and then struggling to find each other so they can reunite — it was also created specifically for lead singer Nanna Bryndís Hilmarsdóttir. Because Nanna's brother lives in Canada and she in Iceland, and they miss each other.
Besides, it's Of Monsters and Men, a band that has not released anything that isn't just absolutely superb in every way. You have to wonder, what do they put in the water in Iceland?
Watch Of Monsters and Men's 'King and Lionheart' below. And, as usual with my Repeat Rotation Videos, watch it with headphones and as loud as you can.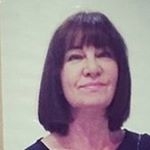 Latest posts by Michelle Topham
(see all)