I was feeling like listening to something mellow for my Repeat Rotation Video today, and then I stumbled on Of Monsters and Men's 'Organs' lyrics video, a video that was released in February and a track that is such a slow, melancholy, and quiet. Completely different than any other song on the album it comes from.
Of Monsters and Men's 'Organs' lyrics video is stunningly filmed as well. It's just lead vocalist Nanna Bryndís Hilmarsdóttir standing in front of a camera and lip syncing to the words. Words about a relationship destroyed, and of someone taking blame for the loss, even though she knows it wasn't her fault.
Filmed in black and white, and with just the starkness of Hilmarsdóttir's presence, it is one of the most touching videos, as the emotion behind it of being just exhaustingly tired of the situation she is in is quite haunting.
'Organs' is from Of Monsters and Men's second studio album Beneath The Skin. Watch the lyrics video below.
As for the song, you can buy it on all major digital music sites and, like always with my Repeat Rotation Videos, play it on headphones and loud.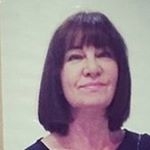 Latest posts by Michelle Topham
(see all)