Living in Asia, I'm sometimes behind on watching British and American TV series. Series like the ITV smash hit Broadchurch, which I've just started watching this week. And, it is so good, the characters, the story, the acting and the music are now stuck in my head.
Which is why, today, I've been listening to Ólafur Arnalds' track 'So Close' as my Repeat Rotation Video, the song that was featured on the first season of Broadchurch during the closing credits.
The song that had hints about the identity of the murderer of the 11-year-old Broadchurch boy, Danny.  The song written by Icelandic composer Ólafur Arnalds, a composer who writes the most haunting music.
The entire feel of the Broadchurch series was based on Ólafur Arnalds' music, as the creator of Broadchurch, Chris Chibnall, is a huge fan of Ólafur's work. Which is why everything about the series has a bleak, spare, melancholy feel to it.
As for 'So Close', it was composed specifically for the series, and it is sad and full of tragedy.
The vocals are by singer Arnór Dan from the Icelandic band Agent Fresco. The music is by Ólafur Arnalds, and the vocal melody was written by Arnór.
Listen to it below. It's gorgeous. And then I recommend you watch the ITV series 'Broadchurch'. It's one of the best crime series to come out of the UK in a long time.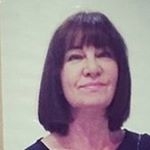 Latest posts by Michelle Topham
(see all)