Tokyo-based Japanese alternative rock indie pop band ONE OK ROCK has released the lyric video for their latest single 'Wonder', a song that was officially released in digital form yesterday via Fueled by Ramen.
ONE OK ROCK's 'Wonder' is the third single the band has put out this year, and its lyric video uses incredibly cool retro graphics — similar to video games I used to play in the 1990s — to show off the song.
Fans, of course, will recognize the track as the band performed it live during their ONE OK ROCK 2020 "Field of Wonder" concert in Chiba.
And one of the many thing I love about ONE OK ROCK is how they are one of the few Japanese bands or singers that releases their music with English lyrics, along with vocals that, honestly, you would be hard pressed to guess were from a Japanese band as the lead singer sounds like an American.
Not that I have any problem with a singer having a Japanese accent it's just, if I didn't know ONE OK ROCK's lead singer Taka (aka Takahiro Moriuchi) was Japanese, I would swear he was born and raised in the United States.
Watch ONE OK ROCK's 'Wonder' lyric video below. Those retro graphics are cool, and the song is a banger.
And, by the way, just in case you don't know, there is a full-length documentary about ONE OK ROCK'S incredible online concert last year that just started streaming on Netflix.
Watch that trailer below, then add the film to your list.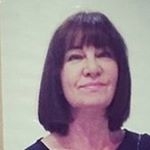 Latest posts by Michelle Topham
(see all)