Fans of the hip hop electro pop music duo Twenty One Pilots might want to get a move on when it comes to pre-ordering their upcoming fifth studio album Trench.
That is because the boys have put together a Limited Edition Trench, which, in the Ultimate Trench Vinyl Bundle comes with a Trench 10″ EP, a hoodie, a t-shirt, a bandana and the album Trench on both CD and cassette tape.
But, with only 40,000 available, you might want to grab yours fast if you don't want to be disappointed.
If you pre-order before August 31st as well, they will even throw in a free patch.
You do not have to order the most expensive bundle with all the 'stuff', though, as Twenty One Pilots is offering eight different bundles, with the most expensive, the Ultimate Trench Vinyl Bundle, at €94.57 EUR, and the cheapest, the Trench Bandana and CD bundle at just €15.76 EUR.
So something for everyone. Yay!
You can pre-order all of their exclusive album bundles now from the Twenty One Pilots website.
The album Trench is a 14-track release that was produced by Twenty One Pilots' lead vocalist Tyler Joseph, and has already seen three singles released from it — "Jumpsuit", "Nico and the Niners" and "Levitate".
It is the follow up to their 2015 album Blurryface, which hit the number one spot on the Billboard 200 chart, and so is expected to do pretty darn well too.
Trench is due to be released on October 5th on the Fueled by Ramen record label.
The track list looks like this:
Jumpsuit
Levitate
Morph
My Blood
Chlorine
Smithereens
Neon Gravestones
The Hype
Nico and the Niners
Cut My Lip
Bandito
Pet Cheetah
Legend
Leave The City
The bonus 10″ vinyl has three tracks — the current released singles:
Jumpsuit
Levitate
Nico and the Niners
The lads will be following up the release with "The Bandito Tour", a headline world tour set that will kick off on October 16th in Nashville, Tennessee.
The Twenty One Pilots track 'Heathens' video is more than a bit sad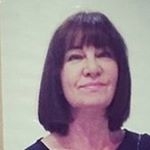 Latest posts by Michelle Topham
(see all)