Pablo Alborán's Terral has such beautiful ballads, it will break your heart
One of the features I have been enjoying since I signed up for Spotify premium, is the ability to find artists similar to the ones I already like.
Which is how I discovered Spain's Pablo Alborán recently. A singer who is similar in sound to Alejandro Sanz, just about my favorite male singer of all time, and who released a new album late last year that I cannot stop playing.
Pablo Alborán's album is called Terral. It is his third studio album, and it is my choice for The Daily Album feature today.
That's because Alborán's Terral is such a marvelous mix of gorgeous ballads like 'Por Fin',('At Last') the lead single from the album, and tracks like 'Pasos de Cero' ('Zero Steps'), a more jaunty, happier song that will remind you of so many holidays you have spent in Spain.
And all through the album, Pablo Alborán's voice is so sweet, so rich and so heart-grabbing, and so typically passionately 'Spanish', it just makes you want to cry.
His is the voice you have heard singing in all those Spanish bars, when you thought your heart would break because you had to leave, and the new love of your life has to stay behind.
His is the voice you will listen to again and again when you get home, and you cannot stop thinking about the boy still in Spain. And his is the voice that will immediately take you back to how you feel when you are in Spain, every time you hear it.
For me, Pablo Alborán's Terral has everything.
Beautiful songs that he self-pens, stunning melodies, catchy tracks you cannot stop singing or playing, and one ballad in particular 'Ahogándome en Tu Adiós' ('Drowning In Your Goodbye') that has the saddest vocals and a saxophone that will wrap around your heart.
Listen to Pablo Alborán's Terral in the Spotify widget below for my The Daily Album today.
You will have to be registered with Spotify to listen to the album in its entirety, but that takes 30 seconds, it's free and, with their millions of tracks and unlimited listening, believe me it's worth it.
And, for me, Terral isn't just my Daily Album. It is an album I've been playing non-stop for the last five days. I love it that much.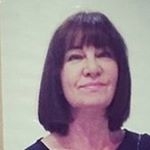 Latest posts by Michelle Topham
(see all)