Paloma Faith with Sigala on 'Sounds Like Friday Night' is brilliant
British singer songwriter Paloma Faith got together with English DJ, remixer and producer Sigala last night on the BBC's Sounds Like Friday Night last night to perform 'Lullaby'.
The song is the second collaboration between Faith and Sigala and, let's just say, it is a winner. One of those songs you only need to hear once, and immediately have it on repeat replay.
The track has also been very successful for Paloma Faith and Sigala, charting in 14 countries on 20 different charts, and making it to the number 1 spot on the UK Dance chart and number 3 in Scotland.
And, sure, Paloma Faith's live performance are always brilliant, no matter where she is or what song she is singing, but Faith's performance of 'Lullaby' on Sounds Like Friday Night' is one of the best she has done yet.
Done, as it was, right down in the audience, with Sigala next to her playing keyboard, and one of the best backing groups I have seen in a long time.
Plus, the energy from all of them as they sing that rocking song really got the crowd going. To the extent that, by the end of it, most of them were singing right along with it.
Watch Paloma Faith and Sigala perform 'Lullaby' live on Sounds Like Friday Night in the BBC video below.
A show that was the best one the BBC has put on yet, as it also included performances by Kylie Minogue, Florence and the Machine, Naughty Boy and Wyclef Jean. It was also the last show for Series 2 of Sounds Like Friday Night, with a new season expected to kick off soon.
Related: Watch Paloma Faith's absolutely amazing live performance of the beautiful 'Leave While I'm Not Looking' — it will leave you shattered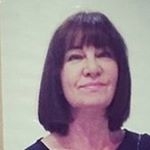 Latest posts by Michelle Topham
(see all)