Panic! At The Disco's 'Hey Look Ma, I Made It' video shows music business reality
Panic! At The Disco's 'Hey Look Ma, I Made It' shows reality of the music business
American rock band Panic! At The Disco has just released their 'Hey Look Ma, I Made It' official music video from the band's newly released album Pray For The Wicked.
The video portrays what it is often like being in the music industry nowadays — bands and singers being exploited by record labels and hangers-on, pulled into a drug-induced world and then tossed aside when they can no longer function without drugs.
The 'Hey Look Ma, I Made It' music video features a Muppet-style version of lead singer Brendon Urie, who packs up, waves goodbye to his parents and leaves home to seek his fame and fortune in the music business.
But, even though his records sell, he is on the cover of every music magazine and wins awards, he is soon being given drugs by a record label executive, and then begins his descent into drug addiction and self-destruction.
At the end of the video, he is tossed aside onto a heap of other used 'Muppet musicians'. No longer worth anything to the record label executive that used him in the first place.
'Pray For The Wicked' is the sixth studio album from the Las Vegas natives Panic! At The Disco. It released today on the Fueled by Ramen label.
Watch the video for 'Hey Look Ma, I Made It' below. You can buy the band's new album along with a plethora of over 'Pray For The Wicked' merchandise, on Panic! At The Disco's website.
Watch Panic! At The Disco's Brendon Urie murdered by tentacles in the cool music video for 'Don't Threaten Me With a Good Time'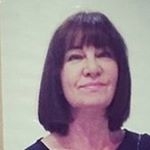 Latest posts by Michelle Topham
(see all)