Paola Turci's 'Eclissi' music video is beautiful and quite erotic
Italian singer Paola Turci has released her official music video for her latest single 'Eclissi' (Eclipse, in English). The song has been playing on the radio in Europe since January 18th, but today is the first time we have been able to see Turci's cinematic vision for the song, and it is not only a beautifully elegant video, it's also quite erotic.
In the video, Turci sits wrapped around a bare-chested man and then later on in his lap, as she sings about the two of them being the moon and the sun and how "Dove finisco io, dove cominci tu",  or "where I finish is where you start".
In other words, they love each other so much, they are almost like one person.
Paola Turci's 'Eclissi' is from her latest studio album Il Secondo Cuore (New Edition), which was released in October, 2017, and is available on all major digital music platforms.
She also released a video for her previous single 'Off-Line' back in November, which was another stylish music video and a song that showed off her gorgeous husky voice to perfection.
Watch the official music video for 'Eclissi' below.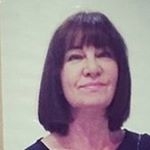 Latest posts by Michelle Topham
(see all)