One thing I love about watching a million videos a month on YouTube is that it recommends a ton of other videos for me to watch based on what I've been watching, and some turn out to be absolute gems. Like this video from Austrian musician and DJ Parov Stelar — 'Demon Dance'.
Somebody, I'm sad to say, I'd never heard of until yesterday when he popped up on my YouTube.
And if you, like me, haven't heard of Parov Stelar either, you really should familiarize yourself with him (and come on, most of us probably haven't heard of many Austrian artists other than Conchita Wurst, as most don't seem to become too popular outside their own country. Sadly). Parov Stelar, however, has.
So who is he and what does he do?
Parov Stelar is an Austrian musician, DJ and producer who is known as one of the first people to introduce electro swing to the music scene. He first started producing and publishing music in 2000, and by 2005 was well known in the festival scene for performing at places like Glastonbury, Rock Werchter, and Solidays.
He has also released six albums, 20 EPS and has won three Amadeus Awards (Austria's version of the Grammy) in the last few years.
And, in recent years, Parov Stelar has been known for the huge amounts of tracks used on the soundtracks of TV shows and movies.
So, if this is your introduction to Parov Stelar, like it is mine, I'm going to start you off with one of my favorite newly-discovered Stelar tracks.
It is a track called 'Demon Dance' and it is the first track from his latest album The Demon Dairies, a two-disc 24-track album that is absolutely superb.
And I love 'Demon Dance' because it's such a fabulous mix of perfect electro club music and 1930s swing or jazz, that almost pushes you out of your chair to get up and dance.
Listen to it below. Cool, eh?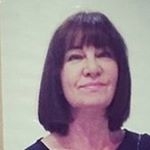 Latest posts by Michelle Topham
(see all)