Austrian electro swing maestro Parov Stelar has teamed up with South African singer songwriter Nikki Williams for a new single.
Called 'Trouble', it is the first single from Williams in five years.
But sadly, while Nikki Williams' voice on the track is as powerful and massive as it always is, 'Trouble' itself is too much pop and so unimaginative and repetitive, I listened to it a couple of times through and had had enough.
Surprising too coming from Parov Stelar, whose work I usually love.
But this one is so bland, even as a dance number and even with the repetitiveness, I doubt I will remember it tomorrow.
Leaving me to believe Stelar is trying to write a 'hit song' so he can really break into the U.S. charts.
But dumbing down what you normally do so brilliantly just to appeal to a wider audience isn't usually the best way to achieve that.
Especially when his far superior offerings, The Paris Swing Box EP and The Demon Diaries album, easily made it onto the Top Dance/Electronic Albums chart.
Stelar himself has several European concert dates coming up, starting in February, 2019 in Amsterdam and hitting London, Frankfurt and Berlin, before ending at the Elwood Festival in Austria in March. So, if you like his usual music, you might want to check him out here.
Meanwhile, listen to Parov Stelar's 'Trouble' feat. Nikki Williams in the lyrics video below to see if you agree.
Related: Parov Stelar releases 'My Man' showcasing easygoinc. skateboards in beautiful Vienna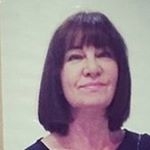 Latest posts by Michelle Topham
(see all)