Passenger Cover of Neil Young's 'Heart of Gold' is beautiful, and so is Pepper the dog
Passenger's Sunday night cover song video this week is a gorgeous cover of Neil Young's 'Heart of Gold'. The video for the song was filmed in and around Vancouver and San Francisco, and follows Passenger as he sings and plays his guitar, as well as follows Pepper the cutest dog, as he has a run in the woods.
In fact, this Passenger video makes it look a lot like the one he thinks has a heart of gold is that gorgeous dog. (Well, dogs generally do, don't they?)
As usual, the video for the latest Passenger cover song was filmed by music and travel photographer Jarrad Seng, who pretty much does all Passenger's vids at this point. Not surprising really, as he does a stellar job.
Oh and, by the way, make sure you watch the video right to the end. Because the last scene proves, no matter how beautiful a dog looks on the final product, they are still a bit difficult to control.
Awwwww. Pepper is lovely, but I'll bet the ducks weren't similarly impressed.
And this is the sweet message Passenger added to the video description:
happy sunday everyone ! and also a very happy birthday to my lovely sister jenny 🙂
here is this weeks sunday night video and i can honestly say that its one of my favourites so far … this is largely to do with "pepper" the dog …. one of the sweetest dogs I've ever met and so much fun to "work" with haha .
we made the video between vancouver and san fran . Jarrad Seng Photography came up with the idea – two lost souls (me and pepper) searching for a "heart of gold" and maybe finding it in the end 🙂
thanks to Neil Young for this masterpiece of a song .
big thanks also to lizzy gadd, gurbir grewal and stina lacy for helping out so brilliantly . as always , please share with your friends if you like it . thanks so much for watching . mike and pepper (best fwends forever) xxx
Gotta just love that man!
Other Passenger cover songs
Passenger's cover of the Rolling Stones 'Angie' is gorgeous
Loving Passenger's cover of Sam Cooke's 'A Change is Gonna Come'
The Smiths' 'There Is a Light That Never Goes Out' gets an amazing Passenger cover
Update July 3rd, 2017 — Passenger has just released a new album with all the cover songs he has been uploading to YouTube over the last few month. The album is called Sunday Night Sessions, and it's brilliant. It is also available on most major digital music sites. Grab it!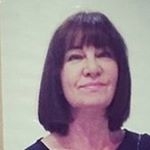 Latest posts by Michelle Topham
(see all)