British singer songwriter Passenger is currently in Auckland, New Zealand where he is performing at The Civic on Tuesday night (January 17th, 2017), and then at the Opera House in Wellington on Wednesday (January 18th).
And normally on Sundays, he uploads a music video of a cover song he has recorded. Just for something for his fans to enjoy.
But today, because Passenger is in Auckland, the place where he recorded most of his last album, Young As The Morning Old As The Sea, he is back at Roundhead Studios recording songs.
Songs, as he calls them, "mainly little ideas that I've been working on over the last six months or so, and I just wanted to get them down as rough demos".
And, as part of this he decided, instead of uploading more music videos of cover songs on Sundays, he is going to upload some of the video footage taken at Roundhead Studios instead. Footage of demo songs that might, at some point, appear on later albums.
He says about the songs, "They are just me and a guitar and they might be a bit rough round the edges, but I really like the idea of not holding them back, and giving you guys a listen at this early stage".
The first of these is today's Passenger demo song called 'Thunder and Lightning', which you can listen to (and watch him sing) in the video below.
Personally, I think what there is of it so far is beautiful, and I love the idea of getting weekly videos of him working on his music, as I enjoy seeing just how an artist creates long before we get the final version.
Thanks, Passenger! An awesome idea.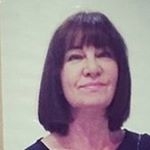 Latest posts by Michelle Topham
(see all)