After a couple of weeks of a break, British singer songwriter Passenger's Sunday night video showed up again last night, this time with a sweet cover of Sam Cooke's classic 'A Change Is Gonna Come'. It's a song that is much slower and more bluesy than the music Passenger normally performs.
He has also given it a feeling as sung by a guy missing the woman he loves rather than it's original sentiment — a song Sam Cooke wrote about the racial segregation of blacks in 1960s America, soon after he and his band were turned away from a 'whites only' motel. "It's been a long time coming, but I know a change is gonna come".
Advertising
And I have to admit, listening to this gorgeous song, it did make me think about Trump and his obvious wish to turn America back to the 1960s. To be a country where people can be discriminated against simply because of their skin color, the country they come from or their religion. But instead of it being blacks who would be ostracized and treated as second-class citizens, this time it would be Muslims.
As for the original song, Cooke's version was released in 1964 at the time of apartheid in America. It was also the last single Sam Cooke ever released, as he was shot and killed outside a Los Angeles motel two weeks before the single was released. He was only 33.
Listen to Passenger's sweet and poignant version of Cooke's 'A Change Is Gonna Come' below, and then listen to the original version under that. Cooke's is more melodic and a little more smooth, but both are equally beautiful.
Update: Passenger has released a new album featuring all of the cover songs he has been releasing to YouTube over the last few months. Called Sunday Night Sessions, it is beautiful. You can buy the album on all major music sites.
Advertising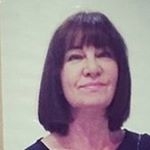 Latest posts by Michelle Topham
(see all)