It's getting to a point where I look forward to my Sunday evenings more than just about any other evening of the week.
Why? Because it is almost guaranteed British singer songwriter Passenger will release another cool cover song video on his YouTube channel.
And this week, again, Passenger certainly has not disappointed. Not only because there was a new cover song video released just fifteen minutes ago, but because it is so darned good.
This week's Passenger cover song is the classic The Rolling Stones' track 'Angie', proving yet again how versatile Passenger is and how he can adapt just about any song to his voice.
'Angie' comes with a black and white video, once again filmed by the amazing Jarrad Seng, this time in and around Boston, Chicago, New York and Washington DC. Places Passenger hit on his recent U.S. tour.
And Passenger's version is a slightly softer, even more poignant version than the original, with his raspy voice giving the song even more depth and a more modern approach.
Listen to the track below, and watch that gorgeous Jarrad Seng video.
Thanks Passenger. As usual, you made my Sunday evening even better.
Update 4th July, 2017: Passenger has just released a new album featuring all of the cover songs he has been uploading to YouTube. It is called Sunday Night Sessions and is beautiful. You can buy it on all major music sites.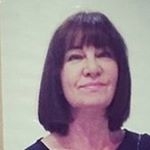 Latest posts by Michelle Topham
(see all)