Passenger's Cover of Tracy Chapman's 'Fast Car' is uncomplicated and sweet and oh so beautiful
You know British singer Passenger has hit his absolute zenith of cover songs on his Sunday Night Sessions when he releases his latest cover — Tracy Chapman's 'Fast Car'.
Because 'Fast Car' is one of those iconic songs from the 80s many of us remember loving when it was released, and it is a song that has held up for the almost 30 years since then.
So much so, when you hear someone has done a cover of 'Fast Car' you kind of think 'Yikes', as it's rare to find a singer that can cover this song in the way it needs to be covered — uncomplicated and sweet.
But that is just what Passenger has done with his cover. A cover he seems to be absolutely thrilled about when you read his notes for the YouTube video:
"undoubtedly one of my favourite songs of all time . such a beautiful and heartbreaking story . i remember listening to Tracy Chapman as a teenager and feeling overwhelmingly inspired to pick up a guitar and learn how to tell stories in a similar way ."
Passenger goes on to say he has received such an overwhelming response to his Sunday night cover songs releases, he has decided to make them all available on a stream on Spotify, Deezer, Apple Music etc.
You can find the links to all those streaming possibilities here. And yes, the track list does include a couple of new songs, so head over there to check them out.
Meanwhile, watch Passenger's cover of Tracy Chapman's 'Fast Car' in the video below. It was beautifully directed and edited by YOUSEF and his team.
And, of course, if you would love to refresh your memory with how gorgeous Chapman's original release of the now iconic song was you can do that.
Update July 31st: All of Passenger's cover songs are now available on his just released Sunday Night Sessions album, which you can buy on most major music sites.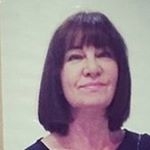 Latest posts by Michelle Topham
(see all)