British singer songwriter Passenger released his official music video for 'Where The Lights Hang Low' today.
The track is from his recently released 11th studio album Sometimes It's Something, Sometimes It's Nothing at All. A 10-track album Passenger created to benefit Shelter UK — a British charity that helps the homeless, as well as people struggling with sub-standard housing.
And an album that was arranged to showcase Passenger's voice, his acoustic guitar and a string quartet.
All of which are on display in Passenger's 'Where The Lights Hang Low' video and which, all together, are all kinds of wonderful.
Several other songs from Sometimes It's Something, Sometimes It's Nothing At All have been released over the last few months, and all feature that gorgeous string quartet that adds such richness to Passenger's already beautiful voice.
While most of the songs are short, with the album itself being only 28 minutes in length, each one is a lovely, touching little gem.
Even more touching, of course, when you remember Passenger recorded every song to benefit people who struggle every day just to get the basic necessities of life.
A nice reminder also of why his fans love him so much. Because he is a beautiful human being.
Passenger's donation to Shelter UK
About his decision to record an album with all the profits going to Shelter UK, Passenger said,
"When I started out, I spent a lot of time busking around the UK and in Brighton where I live, which really opened my eyes to the number of people forced to sleep rough. So, I was even more shocked when Shelter told me about the thousands of homeless families out there, hidden from view in hostels and emergency bed and breakfasts. It's made me realise how lucky I am to have a safe place to call home – something everyone should have. So this donation is something I could do to help in a small way."
Watch Passenger's 'Where The Lights Hang Low' video below to get just a brief taste of just how beautiful this album is.
You can listen to the entire album in the Spotify widget below that.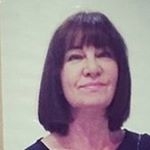 Latest posts by Michelle Topham
(see all)