Paul McCartney & Dave Grohl Sing 'I Saw Her Standing There' Live in London (Video)
Paul McCartney and Dave Grohl sing 'I Saw Her Standing There' live in London
If you were at Paul McCartney's concert in London last night, you saw something historic. Not only did Paul McCartney and Foo Fighters' Dave Grohl sing 'I Saw Her Standing There', but McCartney also performed 'Temporary Secretary' — the first time that song has ever been performed live since it was released on McCartney's 1980 album McCartney II.
And, yes, 'Temporary Secretary' sounds just as bizarre live as it does on the album. Then again, I always love bizarre. Watch McCartney sing it below.
And can I just ask, does anyone else find it amazing that Paul McCartney is 72-years-old and he can still perform like that?
Watch the incredible Paul McCartney and the equally awesome Dave Grohl singing 'I Saw Her Standing There' live in London below.
Now that's a concert I would have liked to have attended.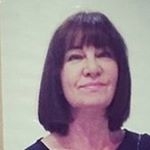 Latest posts by Michelle Topham
(see all)