The NPR Tiny Desk concert was the first time these Saturn's Pattern tracks had been heard in acoustic versions.
British singer songwriter Paul Weller was in the US back in June to promote his new album Saturn's Pattern and, while there, Weller sang in an NPR Tiny Desk Series concert.
Weller and his band performed four tracks — 'Dusk Til Dawn', 'I'm Where I Should Be', and 'Going My Way' from the new album, and 'Out of the Sinking', which you may remember from his Stanley Road album way back in 1995.
These versions of the three tracks from Saturn's Pattern were the only time they had been performed acoustically. And the NPR Tiny Desk Concert was the first time Weller's 'Dusk Till Dawn' had been performed live at all. Nice, eh?
Watch Paul Weller live at NPR in a Tiny Desk Concert below. And then grab his new album Saturn's Pattern on iTunes .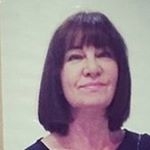 Latest posts by Michelle Topham
(see all)